By Jarrod Heil
How to File a Homeowners Insurance Claim After a Hurricane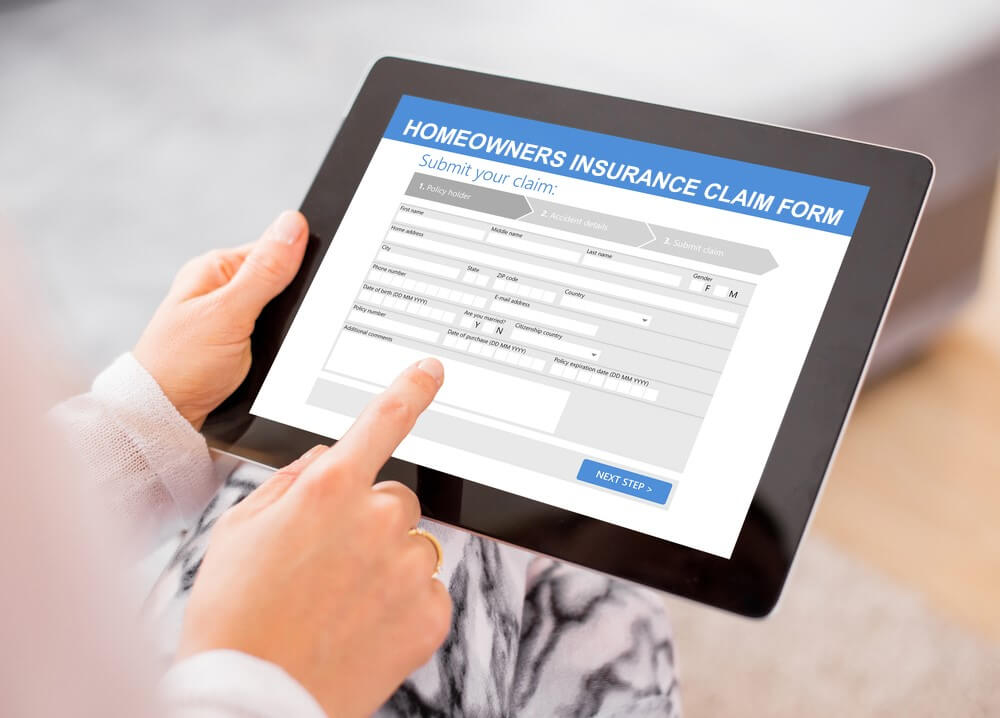 Whether a hurricane brings 100-plus-mile-per-hour winds, a torrential downpour or complete catastrophic destruction, you need to know how to get your life back on track after it passes.
Filing a claim is great place to begin, and Universal is here to help you jumpstart the process.
If your home is covered under a homeowners insurance policy, here are some tips on how to file:
Make a List of the Damaged Property and Belongings
First thing's first, you need to make a list of everything that has been damaged by the hurricane and what kind of damage it has sustained. Grab a pen and paper, or your phone, and begin compiling your list. Taking photos and videos can help speed up the claims process, as well as ensure you have a visual record of all damages.
Do not discard the damaged items unless your town requires you to do so. If they do, make sure you take a picture of the items before discarded. Your adjuster typically needs to see the damaged items in order to make an appraisal.
Contact Your Universal Agent to Submit Your Claim
Filing a claim is much simpler than you may think. Gone are the days of walking into your insurance agent's office to file a claim with a pen and paper. Claims can be filed online at www.UniversalProperty.com or by calling 800-425-9113. But be sure to call as soon as possible to get the claims process started early.
Brief your representative to the fullest extent about everything that was damaged by the storm. If you need to stay someplace other than your home due to it being uninhabitable, inform them of your plans to make arrangements at a hotel or other location. Write down your claim number and, if your agent is unavailable, write down the name of the person you spoke to.
Please remember to be patient when going through this process. Universal will be fielding many calls from people who are in a similar situation as you and will be extremely busy during hurricane season.
Typically, claims processes are first-come, first-served. So it's better to contact Universal as soon as possible to get the ball rolling.
Check Your Insurance Policy
It's vital that you know what your policy covers, and what it doesn't cover, well before a storm comes through. Knowing the scope of your coverage helps you determine how much damage may be covered by your policy.
If your policy documents were damaged by the hurricane, you will be able to find a copy on online portal at www.UniversalProperty.com. If you're unable to locate these documents, your agent can walk you through your policy documents over the phone.
Know Your Deductible
This is an important piece of information, especially if you haven't sustained much damage from the storm. Many homeowners policies carry a $500 or $1,000 deductible, but many policies also have a percentage-based deductible based on your home's value when dealing with hurricanes. For example, if your house is insured for $200,000 and you have a 5% hurricane deductible, the first $10,000 of a claim must come out of your pocket before insurance kicks in.
According to the Insurance Information Institute, the states that have enacted hurricane deductibles are Alabama, Connecticut, Delaware, Florida, Georgia, Hawaii, Louisiana, Maine, Maryland, Massachusetts, Mississippi, New Jersey, New York, North Carolina, Pennsylvania, Rhode Island, South Carolina, Texas, Virginia and Washington DC. Click here to read more about your state's hurricane deductibles.
Remember, claims can be submitted by calling 800-470-0599 or by going to
www.UniversalProperty.com.