By Joey Ahern
Can Swimming Pools Affect Your Homeowners Insurance Policy?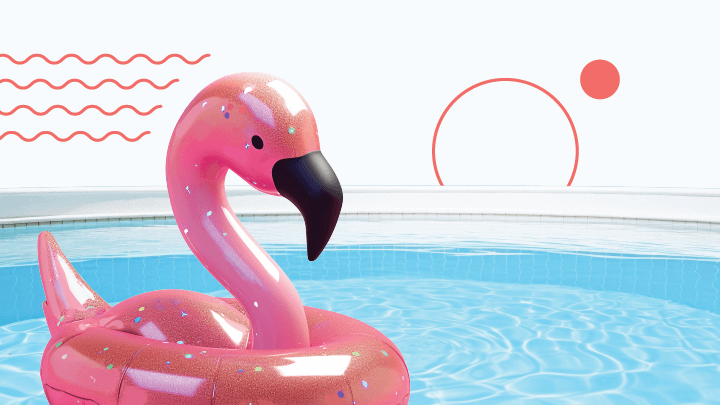 For many families, late spring is the time to clean up the swimming pool and get it ready for fun in the sun. Above-ground and in-ground swimming pools can be a concern for insurance companies due to the increased liability exposure. It is important to know that the owner of a pool is liable for anyone who uses it whether they have permission to or not.
We know you'll want to enjoy your swimming pool with family and friends while also keeping them safe. Insurance underwriters are equally concerned about swimming pool safety at your home.
Keeping Your Swimming Pool Safe
The cool water of a swimming pool is attractive on a hot, summer day. The insurance industry prefers to label them "attractive nuisances." An attractive nuisance is anything that might attract an unsupervised child to something that's potentially dangerous for them. These are things like:
• trampolines
• ponds, creeks or rivers
• junk or equipment on the premises
And swimming pools!
That doesn't mean you can't enjoy your swimming pool. Here are a few things that you can do to show your home insurance carrier that your swimming pool is safe inside and outside of the water:
• Install a fence around the perimeter of the pool.
• Install a fence around your yard.
• Install an automatic safety cover.
• Install a self-locking gate.
• Post a sign for unsupervised children to stay out.
• Place life preservers or other life-saving equipment around the pool.
• Keep up regular maintenance of the pool and its surrounding area.
Your insurance company may require one or more of these safety provisions, so if you're not sure, it's best to ask. Keep in mind that insurance companies will typically exclude coverage for pools that are inadequately fenced or have a slide or diving board.
Contact Your Insurance Company or Agent If You Install a Swimming Pool
Most homeowner's insurance applications ask if there is a swimming pool on the property. If you added your swimming pool after obtaining your homeowner's insurance policy, call your insurance agent to notify the company and to review your policy for proper coverage.
Checking Your Liability Limits
The liability portion of your homeowner's insurance policy will list how much coverage your policy includes. Typically, the standard liability coverage amount is $100,000 per incident.
Even if you enhance your pool's safety features accidents can happen. This is the reason raising liability limits is recommended for pool owners. Increasing your liability coverage will increase your premium slightly because the insurance company is taking on more risk.
Your insurance agent can help review your policy to evaluate costs and make sure that you are getting all the coverage you need. Your agent can also help you decide if you can make any changes to your policy to offset any additional premium charges for increasing your liability. Your pool servicer may also be able to make suggestions for safety features that could reduce your homeowner's insurance premium.
Most homeowner's find that adding a swimming pool has a minimal effect on their home insurance premium. Having good safety features on the swimming pool, as well as having adequate liability limits on your home insurance policy offers you peace of mind so you can enjoy your pool all summer long!